Board of Directors
Arani Power Systems believes that the primary responsibility of the Board of Directors is to foster the long-term success of the Company, consistent with its fiduciary duty to the shareholders. The Board has responsibility for establishing broad corporate policies, setting strategic direction, and overseeing management, which is responsible for the day-to-day operations of the Company. Various materials are distributed to the Board on a continuing basis throughout the year and reports and presentations are made at Board and Committee meetings to keep the Board informed on an ongoing basis of the performance of the Company and its businesses, their future plans (including acquisitions, divestitures and capital expenditures), the various issues that they face, and new developments. In addition, the Board meets at an offsite location for several days each year to review the Company's strategic plan
---
Ramesh Yerramsetti
Founder Chairman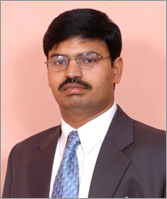 Mr. Ramesh Yerramsetti is the Founder & Executive Chairman of Arani Power Systems Limited. He completed his graduation and post-graduation in engineering from Birla Institute of Technology Science, Pilani. He is successful entrepreneur with 16 years of experience in building and growing successful, scalable and sustainable organizations right from concept. He is a strong advocate of un-interrupted self-sufficient Power, clean & green energy, onsite power generation, and distributed power generation.

Previously, He founded GSS Infotech Ltd. (formerly GSS America Infotech Ltd., GSS America Inc.) in 1999 and has been promoter director since inception. GSS Infotech Ltd is a CMMi Level 5 v2 Certified Public listed global information technology services company operating in USA, Dubai, Saudi Arabia, Bangladesh and India with over 10 branches. He led the company in the roles of Managing Director, President for 12 years and taken to significant success through rapid growth during his leadership. GSS Infotech Ltd was in Forbes' list of Asia's 200 Best Under $1 Billion for 2008, 2009 and 2010. He also worked for several reputed organizations like Counsel of Scientific and Industrial Research - India, Indian National Science Academy, IBM Santa Teresa Lab - California, IBM - Connecticut and Morgan Stanley, Dean Witter & Discover Card - Chicago.
---
K. Ch. Peraiah

Managing Director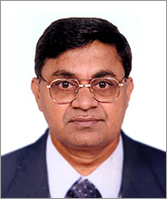 Mr. K. Ch. Peraiah is the Managing Director of Arani Power Systems Limited. He is a very well known personality in the field of Steam Turbines in India and recognized all over for his significant contributions to the industry. He is an expert in Steam Turbine Design, Research & Development, Product Development, Manufacturing, Operation, Troubleshooting, Commissioning, RLA studies, Performance Evaluation, Re-engineering and Re-Powering. His designs and developments are extensively used for Cogeneration units, Capital Power Plants, Combined Cycle Plants in gas based power plants, Waste Heat recovery, Compressor Drive Turbines and Independent power plants.
With more than 32 years of experience in Steam Turbines and related power systems products in numerous prestigious organizations like M/S BHEL Hyderabad , M/S Triveni etc.. He was involved in more than 500 Turbo Units projects and even today those are under smooth and reliable operation.
He is trained at M/S Seimens, Germany on various technological aspects of Steam Turbines upto 120MW capacity. His significant developments are
New-Series steam turbines
Low pressure twisted blading
Patented axial exhaust hood.
---
C. K. Khot - Member

Board of Directors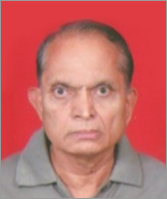 Mr. C. K. Khot is the Member - Board of Director of Arani Power Systems Limited. He is a distinguished specialist in steam turbines in India. He was primarily responsible in upbringing the technology of Steam turbines, Compressors & Gas Turbines in BHEL, during his tenure of more than three and half decades.

He held positions like Engineering chief, Executive Director of BHEL, Hyderabad Unit and member of Corporate Board of Directors of BHEL. He was responsible for introducing the Steam Turbines, Compressors and Gas Turbine Technologies from M/s Skoda, M/s Siemens , M/s Nuovo Pignone and M/s GE in India.
---
M.Gopalakrishna

Member, Board of Directors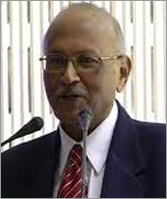 Mr. M. Gopalakrishna is the Member - Board of Director of Arani Power Systems Limited. He is an IAS officer of supreme distinction, has served under the Governments of Assam, Andhra Pradesh and Government of India.

He has held very senior positions in the Government both at state and central including that of Chairman Rural Electrification Corporation and Chairman Standing Conference of Public Enterprise (SCOPE). He is at present Chairman / Director of a few Public Limited Companies and also President Southern Region & Hyderabad Chapter of the National HRD Network.
---
Ms. Bhavana Rao

Member, Board of Directors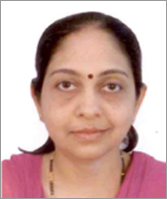 Ms. Bhavana Rao is the Member - Board of Director of Arani Power Systems Limited. She completed her graduation in B.Sc. (Electronics), post graduation in Master in Computer Application (MCA) from Gujarat University, PG Diploma in Management and Advance Diploma in Renewal Energy. She has gained rich experience in VC industry with hands-on experience in evaluation of investment proposals, project monitoring, and value addition to the ventures and exit from ventures. IFCI Venture has nominated her in Board of some of the portfolio companies.

She is Sr. Associate Vice President in IFCI Venture. She has more than 16 years of work experience including system integration and administration and PE/VC industry. She is also the Investment Officer of India Automotive Manufacturers Private Equity Fund – 1 - D (IACM-1-D) and India Entrepreneur Development Fund (IEDF).
Chairman & Managing Director
Shri Prabhulingeshwar Sugars & Chemicals Limited